About Me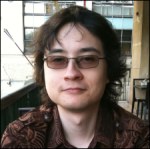 My name is Mario, and I am a 34-year-old software developer with experience in multi-platform programming. Born in Trinec, currently living near Prague, Czech Republic.
I began working as an app developer for Windows when I was 11.
Later, I shifted to game development, where I worked on iOS games (Moontakers, Polar Fishing, Plague Inc) and iOS tweaks (OctopusKeyboard, SpeakEvents, AssistantExtensions,…) for jailbroken phones.
Now I mostly manage servers and Kubernetes clusters, as well as write apps that are hosted there. My current work focuses primarily on backend development in Go and frontend development in Vue.js.
Every day, I am learning new things and looking forward to new challenges.
I like having the freedom to do what I want when and how I want without having to deal with corporate nonsense. Programming and IT are important aspects of my life.
Why K3A?
It should have been Kea, but kea.me domain was not available and k3a looks good as well. It should be pronounced the same way as kea bird (see youtube). And why Kea? Because I love nature of New Zealand, culture, clean air and I am even considering moving there in the future.
Contact
Here is a bait for spambots – email s.pamT.rapDoNotUse@k3a.me (do not use this email! I won't be able to read it, use the mentioned above, please).