About Me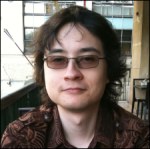 My name is Mario, I am 33 years old software developer with multi-platform programming experience. Born in Trinec, currently living near Prague, Czech Republic.
I started as an app developer when I was 11, developing apps for Windows, later switched to the game development, worked on iOS games (Plague Inc, Moontakers, Polar Fishing, …) and iOS tweaks (OctopusKeyboard, SpeakEvents, AssistantExtensions, …) for jailbroken phones. Now I am mostly managing the server and apps hosted there, doing some backend development in Go and frontend in Vue.js. More here.
I am constantly learning new things and look forward to new challenges every day. I like the freedom when I can decide how and when to do what I want to do without any corporate bullshit. Programming and IT is a big part of my life.
Why K3A?
It should have been Kea, but kea.me domain was not free and k3a looks good as well. It should be pronounced the same way as kea bird (see youtube). And why Kea? Because I love nature of New Zealand, culture, clean air and considering to move there in the future. I am not very satisfied in the Prague where I live currently. It's too much people in here, too much cars, dogs, noise, bad air, but at least nice buildings (ideal for tourists).
Work/cooperation Offer
I am also looking for talented people and friends to help me build new things.
I have several great ideas and I am working on them myself (that's why I am so busy).
Feel free to add me on Twitter or say hello by mail.
Contact
E-Mail: (don't use for support requests! GPG Key 0x036C1F00FE65B108)
Telegram: @kiminari
Twitter: @k3a_me (don't use for support requests!)
Support: I have separate emails for support. Please read here.
Here is a bait for spambots – email s.pamT.rapDoNotUse@k3a.me (do not use this email! I won't be able to read it, use the mentioned above, please).